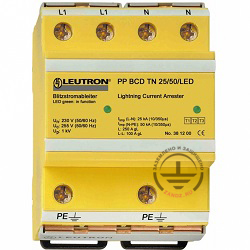 Surge Protection Devices (SPD) – an effective solution to control both atmospheric (due to lightning) and industrial (switching) overvoltages. SPD allows to protect the circuit and equipment to prevent an emergency situation and minimize the loss even in the event of a direct lightning strike to an object.
To ensure a truly reliable and effective protection, SPD should meet the following requirements:
Provide the required residual voltage;
Withstand surge current of the predetermined shape (up to partial lightning current);
Safely take pulse energy away.
Besides, do not forget that only SPD, chosen and installed in accordance with all regulatory requirements can protect against overvoltages.
The SPDs we offer allow to ensure your equipment operation even in hard industrial environments and to prevent their loss during a severe thunderstorm.
In accordance with the complexity of the problems of protection against overvoltage innovative solutions for each individual case, let it be protection of power networks (AC and DC), telephone lines or other information networks were developed.
1. Ready solutions for complex surge protection
2. Surge protection of power supply circuits
3. Surge protection in low-voltage circuits
4. Separating arresters
LEUTRON. Certification in the territory of the EEU Customs Union countries