In accordance with a series of lightning protection standards IEC 62305, automatic fire alarm system can reduce the risk of fire associated with a direct lightning strike "only if they are protected against overvoltage and other damage» [IEC 62305-2].
Due to the fact that usually fire detectors are distributed over a large area, these systems are especially vulnerable to induced overvoltages. Besides, protection of Fire Alarm Control Panel (FAS) solves the problem of improving the efficiency and security of the entire facility.
Noise immunity requirements for fire alarm systems are contained in the standard EN 50130-4 "Alarm systems. Part 4: Electromagnetic compatibility - Requirements for noise immunity for the components of security systems. "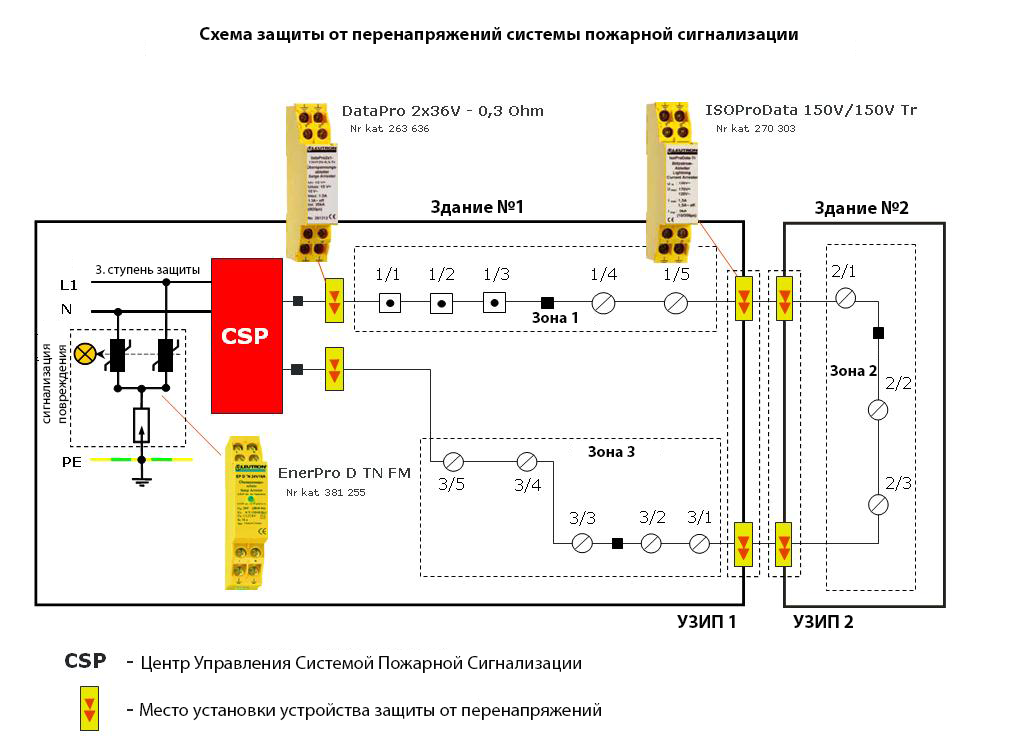 A new series of surge arresters RST SAP is designed to protect fire alarm systems. RST SAT arresters are rated at the nominal current of 1.5 or 3 A and possess a small value of the series resistance (0.33 Ohm or 0.07 Ohm).
RST arresters are tested for compliance with categories C1, C2 and D1 of standard DIN EN 61643-21, which guarantees high quality and product efficiency.
Leave an application for the selection of the system, get a consultation.
Go to the complete list of solutions for the protection of information systems from surge overvoltages.