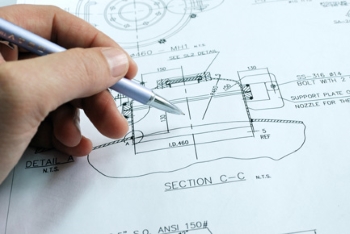 This section at the ZANDZ website is intended for the specialists engaged in design and estimates of grounding and lightning protection systems for various facilities. The section contains useful information, recommendations, examples of typical designs in PDF and DWG, and total scopes of work to generate estimates.
1. Examples of designs in DWG and PDF
2. Examples of estimates
The economic feasibility of the use of the ZANDZ modular grounding
(based on PTS 10/0.4 kV as an example).
Calculations for design and resistance of grounding arrangements for PTS 10/0.4 kV using three equipment options. In all cases, identical calculation conditions are used, where the total resistance of the grounding arrangement does not exceed 4 Ohm and is located within 3.5 to 4 Ohm.
Appendices:
3. Real-life cases of example calculations of grounding and lightning protection systems

Our company receives many requests to calculate grounding and lightning protection for various facilities. The ZANDZ technical specialists are happy to reply to such requests and offer the solutions meeting modern requirements.
See example calculations for real-life facilities on a separate webpage holiday camp, railway station, observation point, diesel generation plant, antenna, school, restaurant on the water, stadium, warehouse, church, residential building, summer cottage, etc.
4. Lightning strike probability calculation service

You can use a unique service for calculation of lightning strike probability to the facility protected with lightning rods, which have been developed by the ZANDZ team together with the Krzhizhanovsky Energy Institute (OAO ENIN).
The service allows verifying the lightning protection system's reliability and performing the most rational and correct design for the lightning protection via provision of:
less cost of design and installation work, reduction in unnecessary stock and the use of smaller lightning rods which are cheaper for installation;
less lightning strikes to the system by reducing the secondary negative effects, which is especially important for the facilities with multiple electronic devices (the number of lightning strikes is reduced along with the lightning rod's height decrease).
The service functions to calculate the efficiency of the designed lightning protection as clear parameters:
the probability of the lightning strike into the system's facility (protection system reliability is 1 minus probability);
the number of lightning strikes into the system per year;
the number of lightning strikes that miss the protection per year.
With this detailed information, the designer may compare the customer's requirements and regulatory documents with the obtained reliability and take measures to change the lightning protection design.
To start calculations, follow the link.
5. Help in calculations and design
Do you need help in calculation, design, or estimating for the grounding and lightning protection systems? Send a request for consultation and our technical specialists will reply.
Related Articles: