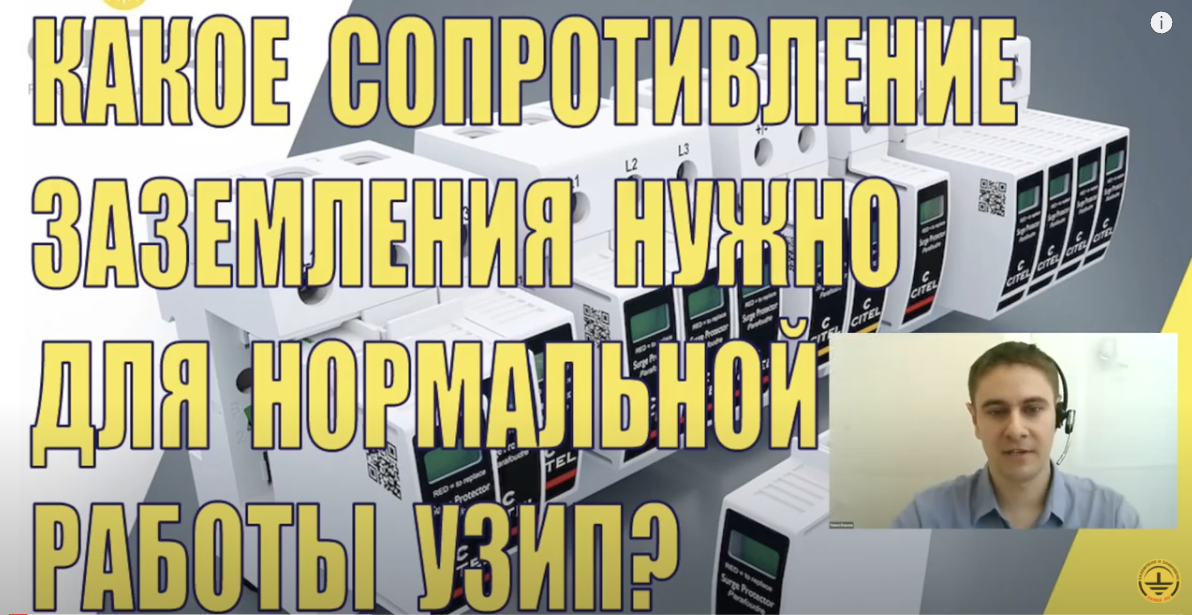 КАКОЕ СОПРОТИВЛЕНИЕ ЗАЗЕМЛЕНИЯ НУЖНО ДЛЯ НОРМАЛЬНОЙ РАБОТЫ УЗИП? - WHAT GROUNDING RESISTANCE SHOULD BE FOR NORMAL SDP OPERATION?
Christian Macanda, Head of Standardization and Production of the French company Citel, answers the question: "What grounding resistance should be for normal SDP operation?" Watch a part of the webinar answering this question.
Watch a full webinar titled "European Technologies and Standards for AC Power Lines Surge Protection". 
If you have any questions on choosing the proper lightning protection and grounding equipment, ask a ZANDZ expert or request a calculation for your project!
---
Related Articles: