Practical advices on selection, regulatory documents, technical features of SDPs for power and low-voltage grids, given by four experts in lightning protection.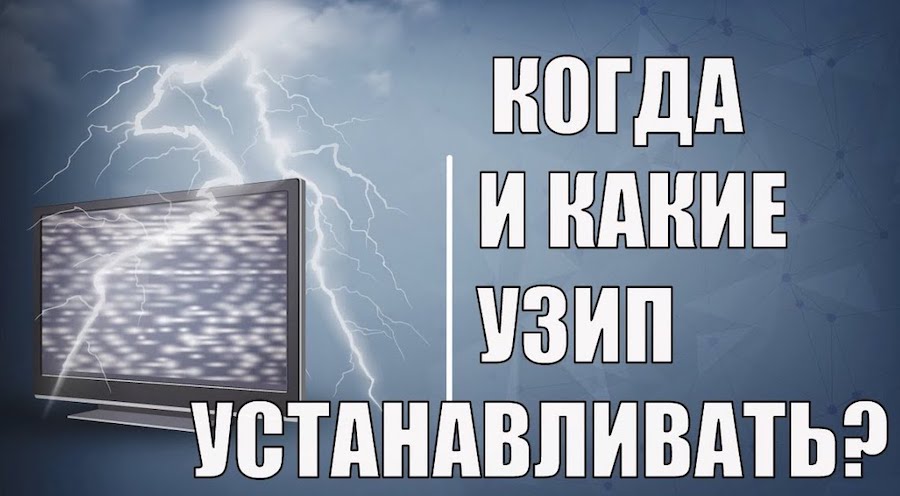 Principles of choosing SDP based on the task. A webinar by Prof. E.M. Bazelyan.
The first issue to be resolved by the designer is to determine whether the SDPs are really necessary. Electromagnetic interference from the lightning may be also reduced by other conventional lightning protection means. A high-level specialist must use them. The decision on using SDPs should be technologically and economically feasible. You must clearly understand the task to be performed by the SDP in a particular electrical circuit. This is what the webinar is about.
When and Which SDPs Should We Install? A webinar by Prof. E.M. Bazelyan.
Watch the video to know when SDPs can be used and how to choose them for a particular electrical circuit. A special attention will be paid to the issues that are evaded from the SDP manufacturers, but that are important for application.
European Technologies and Standards for AC Power Lines Surge Protection.
Christian Macanda, Head of Standardization and Production of the French company Citel and member of the Association of Standardization of France AFNOR, has prepared a well-structured and understandable story about surges, their nature, shapes, rating, consequences, and constrain methods. During the webinar, special attention is paid to SDPs. You will get to know about their components and capabilities, about modern technologies, about how to evaluate SDP characteristics as well as some common myths related to these devices. The second part of the report is dedicated to European regulatory documents governing the need to use the SDP and defining the rules for choosing, installing, and testing the devices. Understanding of the European approach to SDPs application obtained during the webinar will allow achieving valuable knowledge required to develop design solutions for the electrical equipment against repeated lightning manifestations.
How to Choose an SDP? SDP features for low-voltage systems.
During the webinar, general SDP parameters as well as special parameters for low-voltage systems are considered. Relationship between the features and the SDP groups for low-voltage systems is shown with the parameters and types of the low-voltage systems. Types of low-voltage systems are described shortly and clearly so that the designers, customers, and installation technicians would obtain the necessary basic knowledge to choose SDPs for the project, according to the checklist, tender bids, and purchaser's requests.
Follow Current in SDP Triggering. Cancelling Technique.
An aim to make the power source of the electrical device as powerful as possible and capable of stably providing consumers with power and work with large startup loads leads to operational problems of SDPs. In case of triggering, the SDP has to drain the overvoltage pulse and cope with the follow current, directly depending on the short circuit current of the electrical device, without any false triggering of ACBs and fuse element burning.
What possibilities does the SPD have to provide seamless electrical device operation? Let's study this issue.
Surge Protection Device (further SPD) with Its Fuse Element. How to Choose and Use Correctly? A webinar by Prof. E.M. Bazelyan. 
The webinar looks into the following issues in details:
When is it feasible to use SDPs?
How to evaluate lightning current for which the SDP is designed?
How to determine the voltage at the SDP output?
How to choose a fuse for an SDP and what to do if it is impossible?
Is there an alternative option to a fuse?
When should we install several SDPs in a series?
All of these issues will be analyzed in a manner to provide a designer with a specific algorithm for calculations and, if possible, rather simple calculation formulas.
Choosing SDPs according to European Standards for Power Line Protection.
Together with highly qualified specialist from France, Christian Macanda, we will find out how to choose SDPs properly, based on European regulatory standards IEC 60364 and IEC 61643 considering the location and type of connection, pulse current and rated discharge current, protection voltage level as well as operating and transient surges. A particular attention will be paid to the protection device resistance to short circuit currents and follow currents. When discussing a high-quality SDP installation, we will consider wire length effect on protection level, and describe what we can do if it is impossible to meet the "50 cm" rule.
Choosing and Using SDPs for the Equipment with Ethernet Ports. 
During the webinar, we will consider using SDPs in local networks and Ethernet ports; study the history and logic of Ethernet development, and consider specifics of using copper cable lines and PoE technology. The webinar goal is to provide for a wide range of designers, specialists of installing companies, and customers special knowledge for choosing SDPs to protect local networks in the projects, tender bids, and customer requests.
You can also watch videos for SDPs at our Youtube and Rutube channels..
Please do not hesitate to contact ZANDZ Technical Center if you have any questions regarding the selection of equipment for your project.
---
Related Articles: