21.09.15
As we have already mentioned before, there are special 150-meter towers-diverters to protect the rocket site from lightning on the cosmodrome Vostochny. I am pleased to share with you the new details.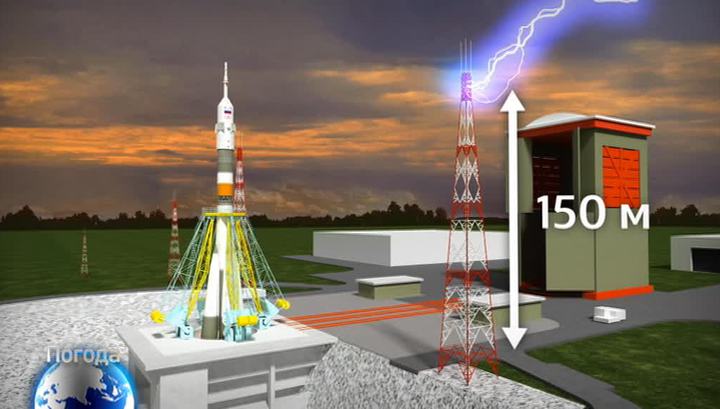 The material published on the site vesti.ru says that lightning protection of the cosmodrome Vostochny in the Amur region involves the construction of 13 lightning rods of different heights. Two of them, 150 meters high, are in the immediate vicinity of the rocket site. The following 8 masts have a height of 50 meters. The last three will protect the area around the perimeter, their height is 13 meters.
According to the designers, this system will ensure maximum protection against lightning. And this is extremely important, because there were lightning strikes into the space vehicles on our planet with the consequences of different severity.
The Amur region has an increased thunderstorm activity, and the location and construction of the rocket site are themselves subject to the enhanced "drawing power" of lightning. That is why this unique system of lightning protection was designed for the Vostochny cosmodrome.
According to our calculations, rocket protection, which stands on the rocket site, is provided with the reliability of 0.999 thanks to two lightning rods 150 meters high, located at the distance of about 50 meters from the rocket.
The engineering infrastructure of the cosmodrome is being carried out now and the first launch of the rocket is planned by the end of the year.
---
Related Articles: