18.09.15
The installers and the customers often have a question at the organization of grounding at the site-  is it possible to use elements of buildings and adjacent structures as ground electrode systems:  pipes, foundations, fence supports and so on?
The answer to this question is given in the Electric Installation Code 7th ed.:
1. According to paragraph 1.7.109 the following things can be used as natural ground electrodes:
1) metal and concrete structures of buildings and structures that are in contact with the ground, including reinforced concrete foundations of buildings and structures, having protective waterproofing coating in non-corrosive, slightly aggressive and moderately aggressive environments;
2) metal water pipes laid in the ground;
3) drive tubes;
4) metal piles of hydraulic structures, water passages, embedded parts of gates etc.;
5) rail tracks of the main non-electrified railways and local railways in the presence of an intentional organization of bridging sections between the rails;
6) other metal structures and facilities laid in the ground;
7) metal shields of armored cables laid in the ground. Cable shields may be the only ground electrodes with the number of cables not less than two. It is not allowed to use aluminium cable shields as ground electrodes.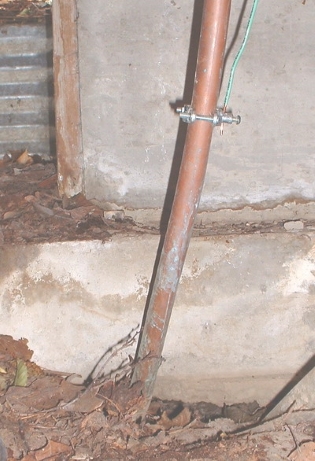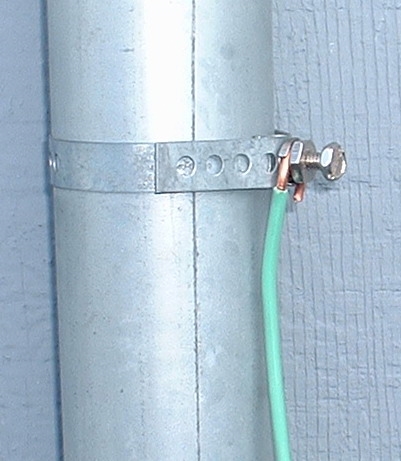 In the photo: use of natural structures as ground electrodes
2. Point 1.7.110. states:
Do not use pipes of flammable liquids, flammable or explosive gases and mixtures, sewer pipes and central heating pipes as natural ground electrodes. These restrictions do not eliminate the need for connection of such pipes to the grounding devices for the purpose of potential equalization in accordance with paragraph 1.7.82.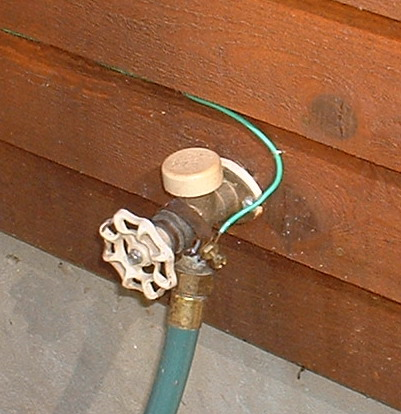 In the photo: grounding conductor is connected to the pipeline, is used in potential equalization system
Work on grounding and lightning protection in a right way! Get free advice on the selection, calculation and installation from our technical specialists!
---
Related Articles: