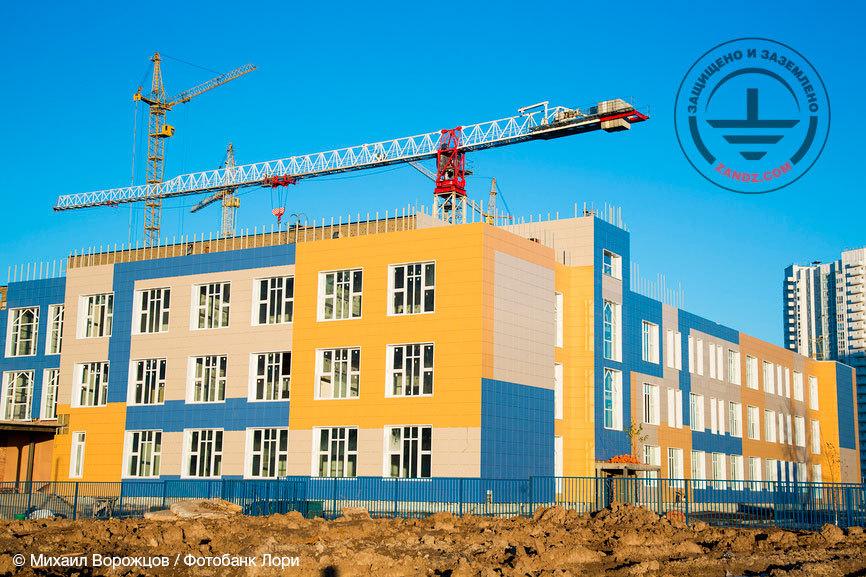 Kindergartens and preschools, secondary and special schools, colleges, institutes are public buildings that evidently require lightning protection. Protection of preschoolers, students, and their mentors is an important and responsible task. According to RD 34.21.122-87, such buildings should be protected from lightning in accordance with Category III (zone B). The second regulatory document, SO 153-34.21.122-2003, classifies this facility type as conventional, for which a system with any of four categories is provided with the reliability at least 0.8. Such an ambiguous new GOST R 59789-2021 first offers to assess risks in accordance with GOST R IEC 62305-1-2010 and GOST R IEC 62305-2-2010, and then start developing the protection system.
We have created a collection of calculations and solutions for lightning protection and grounding for educational institutions of various types. We are happy if this helps in developing actually efficient and durable systems.
Designs and solutions:
Articles:
Webinars:
Grounding and Lightning Protection: Issues and Problems Associated with Designing (A Series of Webinars).
Might be interesting:
Do you want us to develop a solution to protect any educational institution, free of charge? Please contact the ZANDZ Technical Center! Typical calculation period is 2-3 times!
---
Related Articles: