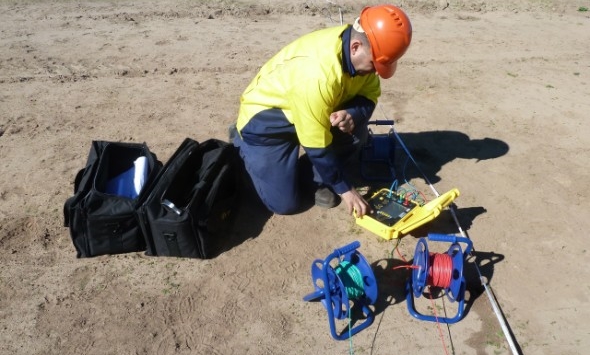 The specific electrical resistance of soil plays an important role in choosing the type and configuration of the grounding device. Without this parameter you run the risk of having faulty or incorrect grounding. As a result you always have unpleasant consequences. 
Let's give some examples:
Example 1.

The owner of a country house installed the repeated grounding according to regulatory documents. The house is located on loam, the specific resistance of which may vary from 10 to 150 ohm / m. However, ordinary loam soil should have the recommended resistance of no more than 30 ohms. Calculating the required grounding, the house owner found that the kit Grounding in a private house ZZ-6 would suffice for his goal.
Example 2. 

The owner of another house decided to install grounding to connect it to an external lightning protection system. His "good friend" gave him a piece of advice ( "Well, make the steel corner, that's all! It will be enough, I suppose! ") he welded a shape from fittings and installed it in his plot connecting it to the lightning protection system. However, he failed to calculate the soil resistance and did not follow the requirements to the grounding device for lightning protection, which resulted in impulse resistance much higher than the available standards; and a very unpleasant surprise followed - the electrical equipment burnt down during  a thunderstorm.
Don't rely on chances and think about grounding in a more profound way! In addition, hints from "good friends" may be incorrect due to the different types of soils in different plots.
To measure the electrical resistivity of the soil you can use the measuring instruments or ZANDZ tables, which contains data on the most widespread soils in Russia and Kazakhstan.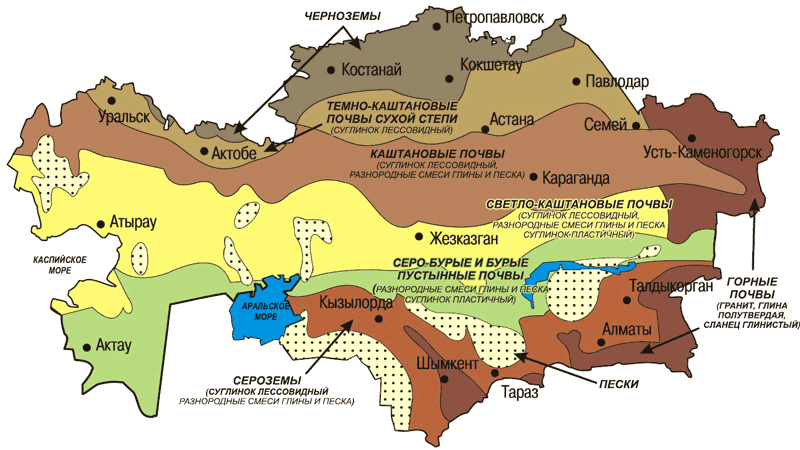 Petropavlovsk
Kostanay
Kokshetau
Pavlodar
Astana
Semey
Ust-Kamenogorsk
Aktobe
Uralsk
Atyrau
Aktau
The Caspian Sea
Zhezkazgan
Kyzylorda
Aral sea
Shymkent
Taraz
Almaty
Taldykorgan
Chernozems
Dark brown soil in dry steppe (forest-type loam)
Chestnut soils (forest-like loam, heterogeneous mixture of clay and sand)
Light chestnut soil (loam, forest-like, heterogeneous mixture of clay and sand, loam plastic)
Mountain soils (granite, semi-solid clay, loamy mudstone)
Gray-brown and brown desert soils (heterogeneous mixture of clay and sand, plastic loam)
Sands
Gray soils (forest-like loam, heterogeneous mixture of clay and sand)
In addition to the table of calculated soil resistance values, we offer a map of grounding devices installed earlier based on ready-made ZANDZ  kits with the results of earth resistance measurements.
---
See also:
Contact us to get advice on the design, selection and installation of grounding and lightning protection systems.
---
Related Articles: