11.06.15                          , , , 
Good news for designers!
It became easier to design grounding and lightning protection systems!
There is a new advanced super useful standard solutions album on our site.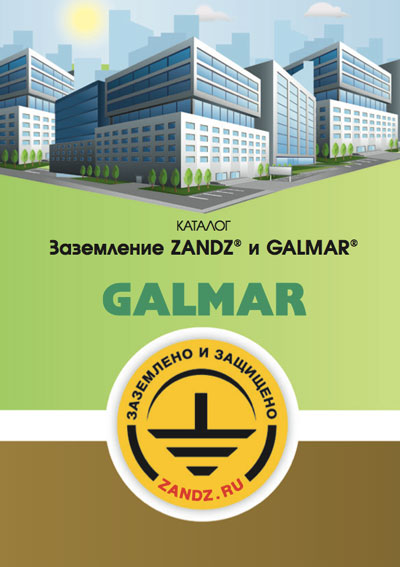 The album includes the calculation method to the catalogue "Grounding and lightning protection by ZANDZ and GALMAR".
You will find the most useful information for any designer in the album:
Requirements to resistance of the grounding device (GD) and their structures.
Finished sketches and outline drawings of all the necessary details and manuals for their conjugation.
All this in convenient formats: DWG and PDF!
Some extracts from the album:
On album page 20 there is a summary table of grounding device structure selection, which provides information about what configuration of the grounding device is needed in certain conditions (soil resistance) and different requirements for the final ground resistance: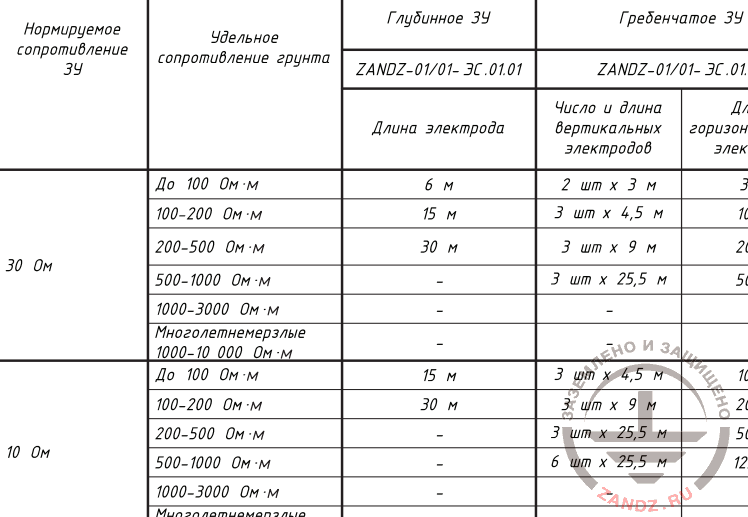 extract from the summary table of grounding device structure selection
as well as the schemes of possible grounding devices: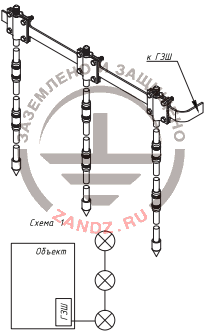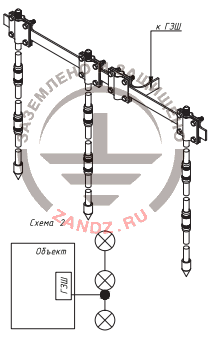 branch from the comb grounding devices to the main grounding bus, two options
For those who work in lightning protection, the presented schemes of external lightning protection devices will be useful: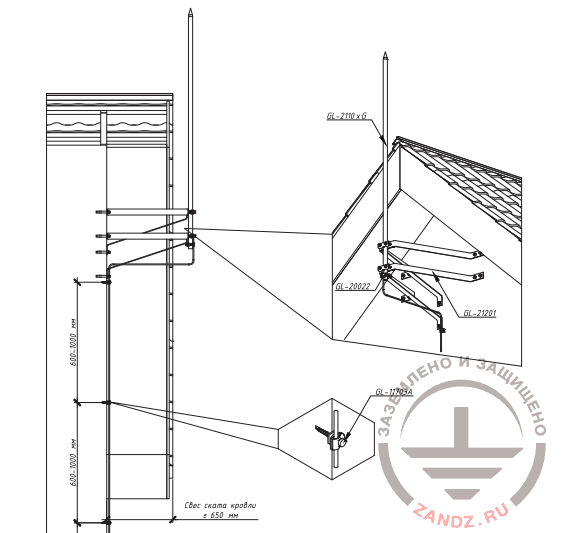 fragment of external lightning protection device scheme
and various schemes of installation and fixing lightning rods and other components: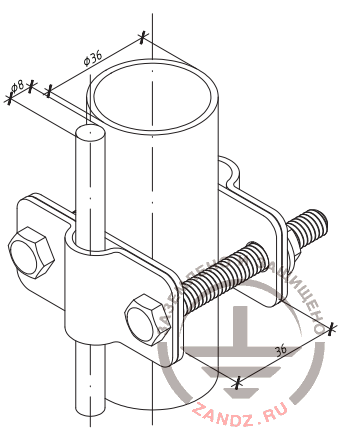 lightning rod installation scheme
Albums of standard grounding and lightning protection solutions in DWG and PDF format can be downloaded on a separate page. 
You can get a printed version of the catalog and the album (free of charge) by ordering it via our any colleague.
---
Related Articles: