Colleagues, we invite you to attend a free webinar on the topic
"The use of catenary wire lightning protection"
.
Catnary wire lightning rod - the most common type of a lightning rod! Its efficiency and reliability has been long time ago proved empirically by international organizations. The peculiarity of structure of a catenary wire lightning rod allows minimizing unintended electromagnetic interference, and ensures uninterrupted operation of the equipment.
Compared to the rod lightning protection, application of catenary wire construction will allow:
reduce the number of breakouts;
reduce the secondary effects of lightning on the subject;
release from additional structures on the protected territory;
take into account the specifics of any structure (from an oil reservoir to an airport).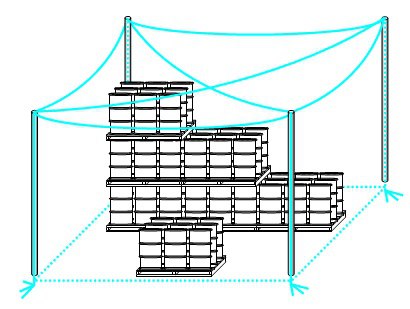 Learn more about the use of catenary wire lightning protection in a new webinar by Professor Eduard Meerovich Bazelyan. The lecture will be held on September 7, 2016 at 11:00 Moscow time. To register click here.
Subscribe for news in our groups in social networks and get information about the new seminars first. See you at the next webinar!
---
Related Articles: