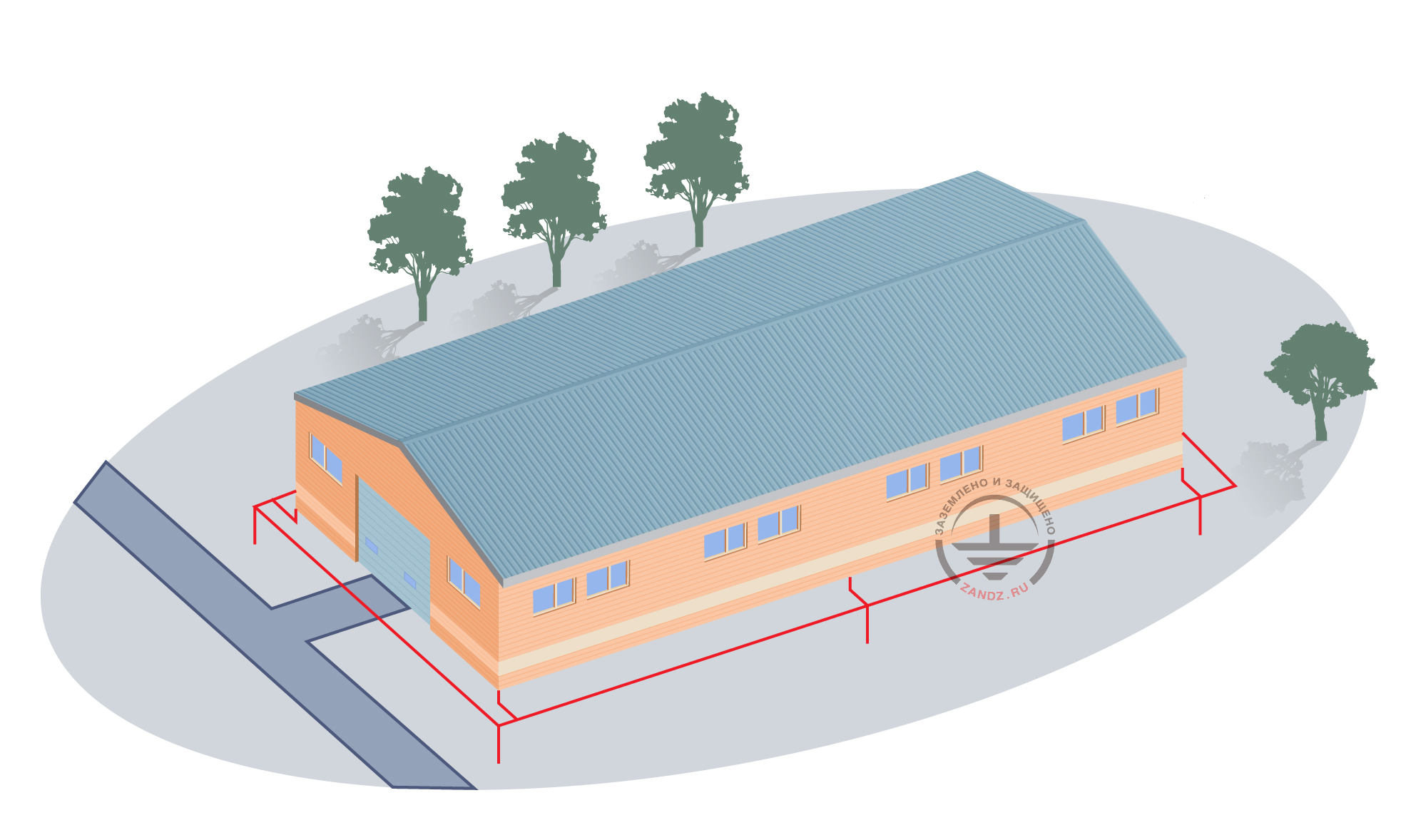 Please familiarize yourself with an example calculation of the lightning protection and grounding system for the warehouse made of sandwich panels. The facility is interesting in that the lightning arrester section and the current collectors were natural.
The warehouse building is made of bearing metal columns along the perimeter with the step 6 m, and metal frames. 200 mm sandwich panels with non-flammable mineral wool heat insulation were used as enclosing structures.
The warehouse roof structure consists of a 0.7 mm metal tile roofing, steel passes 120-60-6, and truss frames made of structural steel. Electrical continuity between different parts is provided for a long term.
Since there are no special requirements for the roofing protection against damage based on the metal thickness more than 0.5 mm and the absence of inflammable materials under the roof, natural lightning arrester is represented by the metal structure of the roof. At the same time, metal building columns are taken as current collectors, which are connected to the frames of metal roof by welding.
You can read our article  Design of Lightning Protection and Grounding System for a Warehouse Made of Sandwich Panels for more details.
Moreover, by following this link , you can read other ready-made exemplary designs.
---
Related Articles: