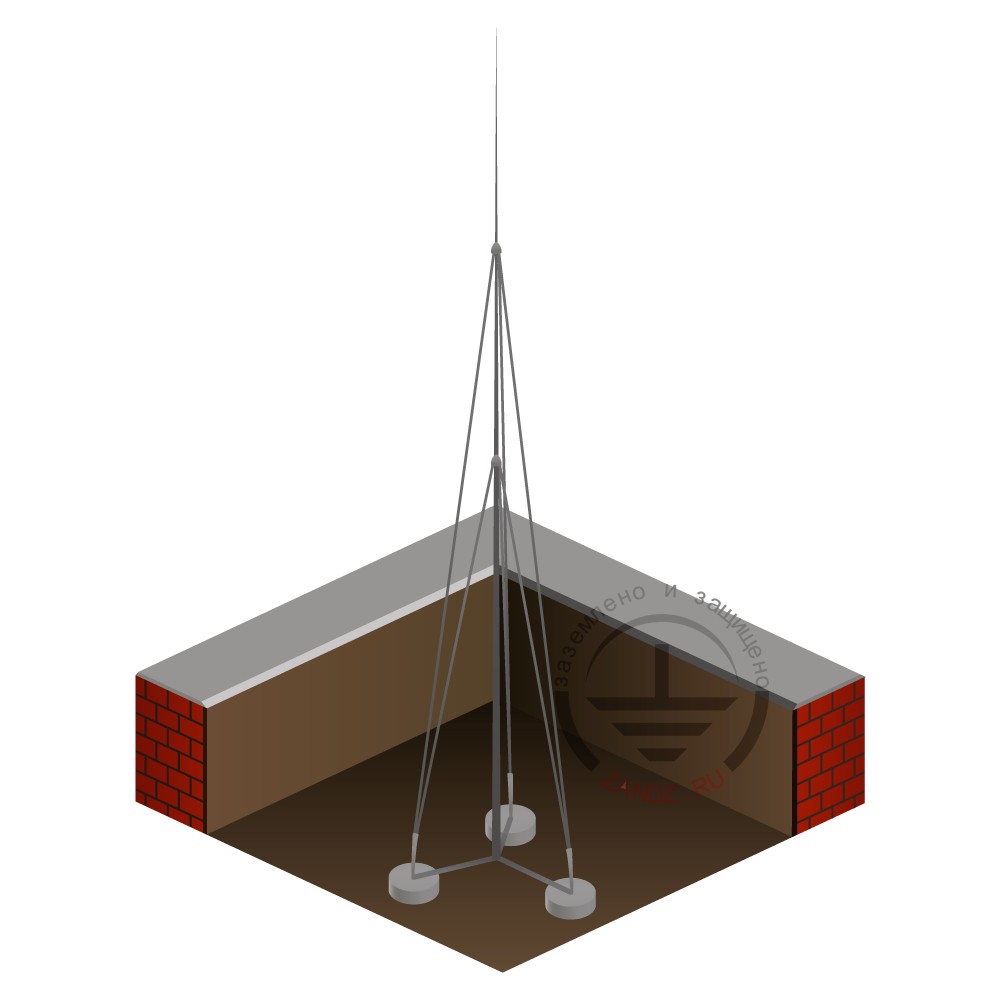 There are many buildings created with flat roofs today. The advantage of this type of roof is evident: the possibility to locate process equipment (climate and venting devices, communication antennas, zenith illuminations, etc.) on the roof. The roof equipment as well as the roof itself need lightning protection.
Lightning arresters for flat roofs GALMAR series GL-2112Х were developed specifically to create efficient and long-term lightning protection systems. The masts have a self-bearing structure including a foldable tripod, concrete weights made of a frost-resistant concrete, and wire ropes. The series of lightning arresters provides for the height range of 3.5 to 8 meters with a step 0.5 m which is convenient for design. A long-term corrosion protection of masts is provided by a zinc layer applied by a hot method.
GALMAR lightning arresters are an integral part of high-efficient and long-term lightning protection!
Get a free lightning protection calculation from the ZANDZ Technical Center for 1 or 2 days by sending a request to e-mail info@zandz.com.
---
Related Articles: