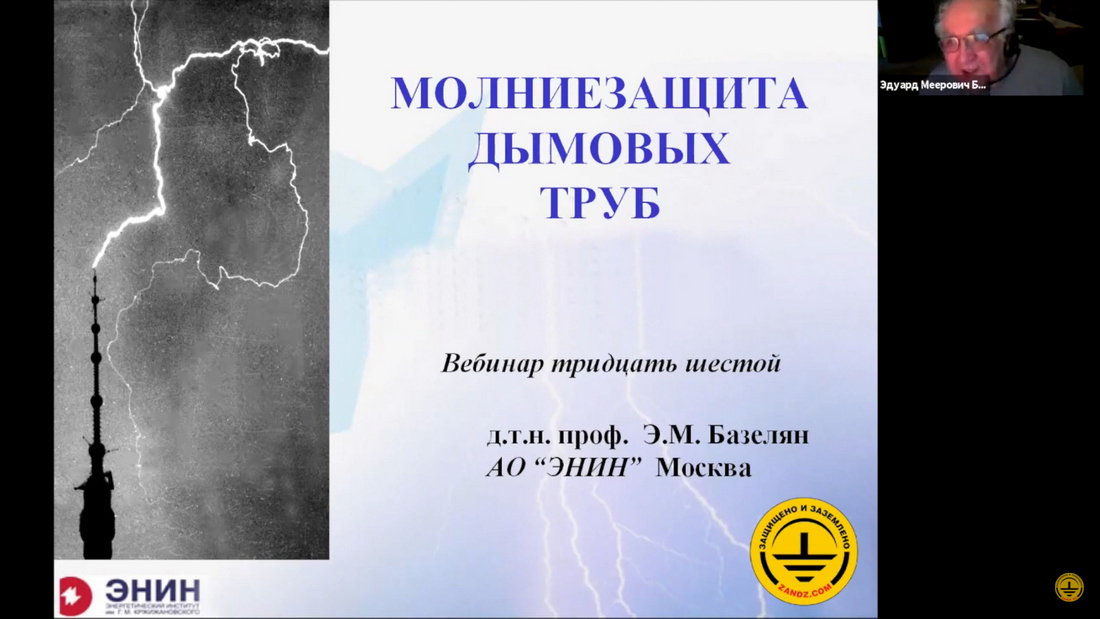 МОЛНИЕЗАЩИТА ДЫМОВЫХ ТРУБ - LIGHTNING PROTECTION OF CHIMNEYS
Вебинар тридцать шестой - The thirty-sixth webinar
Д.т.н. проф. Э.М. Базелян - АО «ЭНИН» Москва
Dr.Sc. (Eng.) E.M. Bazelyan - AO "ENIN" Moscow
The webinar titled "Lightning Protection of Chimneys" was held on November 11. Its participants have learnt about all major details, specifics, and contradictions in standards for lightning protection of chimneys and their application.
Watch the details in a video!
---
Related Articles: