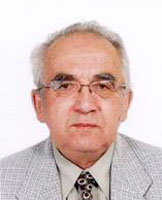 For many years, the protection zone has been the most favorite designer's tool. This fact does not require any special explanations. The zone can be easily drawn. It is even easier to check whether the protected object is located there. And if it is, the lightning arrester will provide its protection against the direct lightning strikes with the reliability that is not lower than that associated with the drawn zone. Internet offers many applications for such plotting, including 3D or even colorful zones. It is convenient and beautiful. Having received such a design, the customer will hardly be interested in the degree of redundancy. It is too bad because most often, designs contain single lightning arresters, typically lightning rods. Their protection zones represented as a circular cone are convenient for drawing. But the reliability of protection when using single lightning rods is the lowest since the customer will not be advised on that. And the point is in the increased value of too high lightning arresters. The fact that a high lightning arrester collects much more lightning discharges is markedly more dangerous. Their current, when it flows along the lightning arrester support, maintains the magnetic field almost to the full extent. And, therefore, the increased number of dangerous electromagnetic impacts on the electronic equipment of the protected object. Today, when "smart" electronic devices are widely used, the electromagnetic interference is more dangerous than the direct impact of the lightning channel.
This is the reason why we have taken the decision to write a series of small interrelated articles that should uncover the origin of the lightning arrester protection zones, clarify their forms and dimensions, tell honestly about the convenience of designing the lightning protection according to the zones and tell about all disadvantages of such design solutions.
Currently, it is hard to determine how many articles are needed for that, because it also depends on you, my dear readers. Any questions sent to address info@zandz.ru will be analyzed and taken into consideration during preparation of subsequent materials.
E. M. Bazelyan, Dr. Sc. (Eng.), Professor;
Krzhizhanovsky Energy Institute, Moscow;
recognized Russian Expert in Earthing and Lightning Protection
Related Articles: