30.04.15                       , ,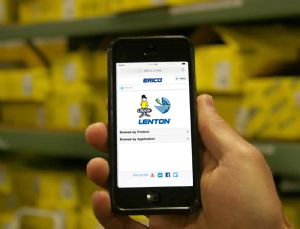 ERICO American Corporation announced publishing of a new catalog of its products including: ground electrode systems, equipotential bonding systems, conductors etc. The corporation founded in 1903 in the United States, is one of the leading manufacturers of equipment for grounding and lightning protection and manufactures products under the brands:
ERICO® - Grounding, equipotential bonding, conductors and connectors,equipment for electrical installation and electrical protection;
CADDY® - fixing hardware to be used in electric installation;
LENTON® - special equipment for reinforcement connections.
The new catalog has a clear hierarchy of products both if you are using a computer or mobile phones. There is a feature to filter products by manufacturer or country on the site; search for products by keyword or product item; full information on the product, including photos and sketches, features and advantages, installation videos, product certificates, and more.
Information about the products presented on this site is updated in real time, so users always have the latest information on ERICO solutions.
---
Related Articles: