According to statistics, every second about a hundred lightning strike into the surface of our planet. At some sites, direct lightning strikes are almost the only cause of equipment failure and downtime.
The practical meaning of lightning protection
Lightning strikes are a serious problem for all types of electrical and communication networks. For some promising industries, this is the main problem. For example, almost 100% of cases of unplanned downtime of wind farms are associated with lightning strikes. According to the study by the Journal of Geophysical Research: Atmospheres, in 2014, in a conditional wind farm of 30 windmills in California or 4 windmills in Texas, each year, one windmill will be struck by lightning. In mountainous terrain, the risk is higher, for example, in the highlands of Guangxi and Guizhou (China), there happen about 3-8 lightning strikes per square kilometer.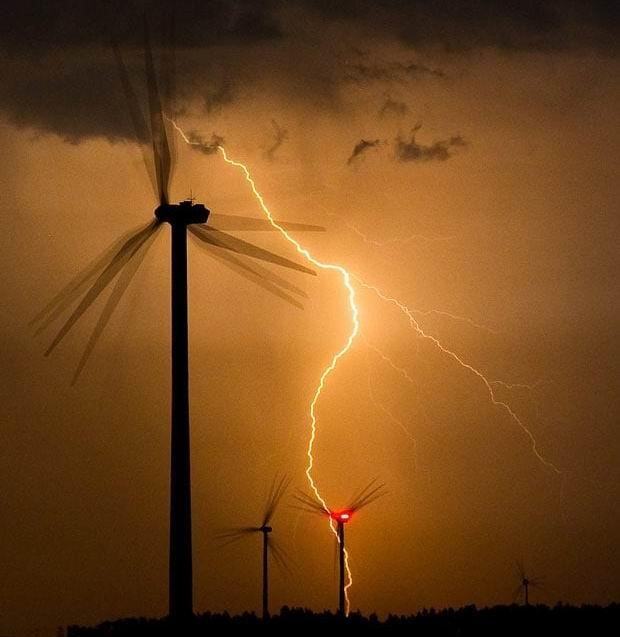 That is why lightning protection is mandatory for high buildings, like windmills or power transmission lines (LEP). According to the Chinese researchers from the China Southern Power Grid Electric Power Research Institute, in 84% of cases of 500 kW equipment damage, the lightning protection was faulty. Thus, most of the equipment damage occurred due to the problems with the installation and maintenance of lightning protection, but not because of its inefficiency. In general, modern lightning protection is very reliable, although it can not 100% guarantee the preservation of equipment after a lightning strike. At the same time, the attempt to save up on lightning protection has already lost all meaning. So, for a windmill the cost of creating a reliable lightning protection is only 0.5-0.75% of the total volume of capital expenditures.
Incidental damage
Lightning strikes create radio frequency interference and voltage surges, which can significantly shorten the life service of complex electronics. As a result, technical equipment with a passport service life of more than ten years suddenly ceases to work after two or three years. Lightning is the cause of approximately 20% of electrical equipment damage in residential and office buildings, and 80% are due to power surges.
Special regions
The greatest frequency of lightning strikes from all the populated regions is observed in Kuala Lumpur. In this region, thunderstorms are frequent and there is a large number of high-rise buildings, which creates a unique "testing ground" for testing lightning protection. In the study of 2006, the scientists N.I. Petrov and F. D'Alessandro studied 86 structures with an average height of 57 m and an average age of 6.9 years. The study was called "Field study of the efficiency of lightning protection systems and comparison with models. Each building was equipped with a lightning protection system. It turned out that lightning protection, even in such a complex region, could reflect up to 87% of lightning strikes.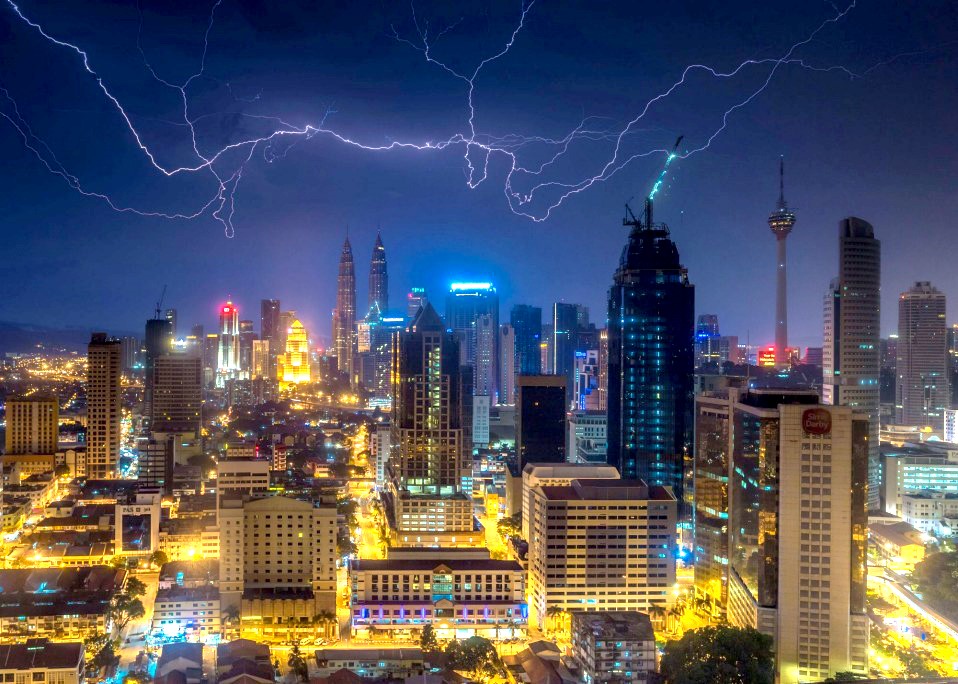 In general, the data showed that lightning protection is mandatory in mountainous terrain, regions with frequent thunderstorms and for high-rise buildings.
The incidents with lightning strikes are not uncommon and almost inevitable for industrial facilities.
---
See also:
Related Articles: