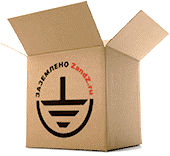 ZANDZ Universal kit of modular grounding is made of stainless steel. Designed for organization of durable and efficient single-point or three-point grounding device on different objects even in high corrosion hazard conditions (aggressive soil, high humidity, etc.).
This ready-to-use kit contains all the components necessary for installing the earthing switch, which can be easily interfaced with each other.
Price- 41 700,00 Rub.
Detailed description
Information about kit and components is presented on a individual page " Stainless steel modular grounding".
Installation options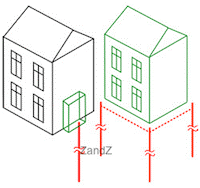 Universal grounding kit ZZ-000-130 can be mounted as a single 30-meter depth electrode or in the form of three 10 meters electrodes distanced from each other:   10.5 10.5+   9.
Components
Threaded stainless steel grounding pin (D16; 1,5 m)


​The set contains 20 pins

stainless steel threaded coupler


The set contains 20 couplers

Starting tip


The set contains 3 tips

Guide head for a breaker hammer


The set contains 3 heads

A clip for conductor's connection
The set contains 3 clips
A head for the breaker hammer (SDS-max)


The set contains 1 head
Weight and packing of ZZ-000-130 kit
Weight of the complete kit is 53 kg.
Packed into three pieces packages:
pins in

two

round packages

by 1.52 * 0.1 * 0.1 (H * W * D, m) weighing 48 kg

accessories in a box

0.3 * 0.2 * 0.15 (H * W * H, m), weighing 5 kg


 
Related Articles: