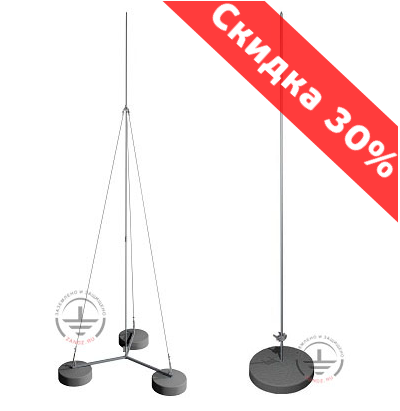 It often happens so, that the implementation of solutions happens many weeks after occurrence of the task on lightning protection. Calculations and coordinations may take the precious time of summer discounts and promotion campaigns. We prolongate the promotion campaign "30% discount for GALMAR air-terminals masts" till 31 October so you can implement the plans you've shaped!
See the example of implementation (object №2) of a lightning protection system with the use of equipment from the promotion campaign among the works of the first participant of the actual contest for the best installation of grounding and lightning protection by ZANDZ.
Product items which take part in the promotion campaign: GL-21129, GL-21121, GL-21131. The campaign will last till 31 October 2018. The quantity of products is limited.
If you need a consultation or assistance in the development of technical solutions, contact ZANDZ Technical Center.  We will help you to protect any object from lightning!
See also:
---