Dear colleagues, we are happy to present you the new book by professor Eduard Meerovich Bazelyan "Electromagnet compatibility with lightning". The book is addressed to engineers-electricians and students of electro-technical institutes, who are interested in electro-magnet compatibility of modern technical equipment objects with a lightning discharge which is a powerful natural source of electro-magnetic field.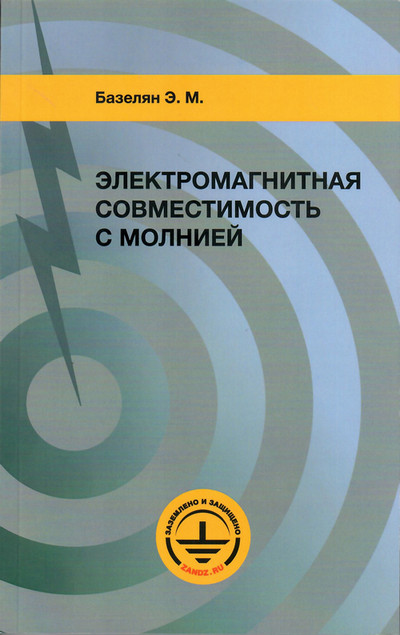 The book studies the physical nature of dangerous impacts of electromagnet field and lightning current (multi-component as well) on technical objects, containing low-voltage electric circuits and microelectronic devices in order to estimate the chances to reduce the level of pickup by conventional lightning protection means on the base of modern ideas about the physics of lightning: it can be done using multiple lightning rods of extremely minor excess, splitting of the lightning current over the great number of down conductors, optimization of trajectories and screening of cable channels.
You can order the book "Electromagnet compatibility with lightning" and see the detailed description at the link.
The book is now available to purchase with the delivery across Russia and the CIS territory *. Order it right now!
* Call or e-mail us to check the possibility of delivery to your region.
---