July 18, 2017
The "Isolated Lightning Protection" section offers all components required for the construction of modern, safe lightning protection system:
Isolated lightning rods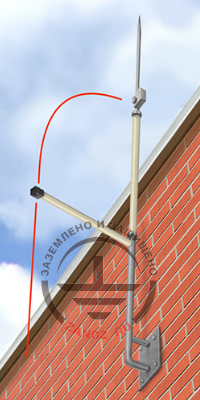 They ensure reliable lightning protection and electrical isolation of process equipment located on the roof. We offer three lightning rod models of various heights: ZZ-211-002 — 2 meters, ZZ-211-004 — 4 meters and ZZ-211-006 — 6 meters. The material of the main part of the lightning rod is stainless steel.
Depending on the model, the set includes one to three current collector holder tubes. The holders are made of reinforced fibreglass and have an increased resistance to atmosphere and UV.
Read more about isolated lightning rods.
Isolated clamps and holders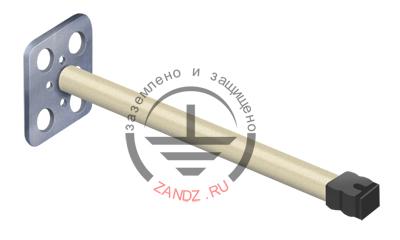 This website section provides a wide range of isolated clamps and current collector holders. We offer two component types. The first one is holder tubes with the clamps to provide isolation distance of 750 mm. These products have an insert made of enhanced fibreglass and are resistant to UV and adverse atmospheric effects.
The second type includes clamps for reliable securing of an isolated current collector to various surfaces of building roof and facade. Our range includes angular holders, plastic holders to install on flat roofs without drilling, screwed-in holders, and other similar products. Read more about their features.
Isolated current collector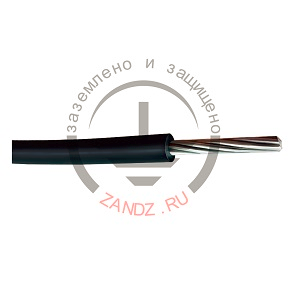 The feature of isolated current collector ZANDZ ZZ-214-001 is increased resistance to the development of the creeping discharge on its surface. The product is made of aluminum with the cross-section of 50 mm2, and its high-voltage insulation is made of cross-linked PE with the minimum thickness of 3 mm. Moreover, the current collector is coated with an external semiconducting shield which should be connected to the potential bonding system by a grounding band.. Read more on isolated current collector ZZ-214-001.
All products from the "Isolated Lightning Protection" section can already be ordered.
---
Also read:
---