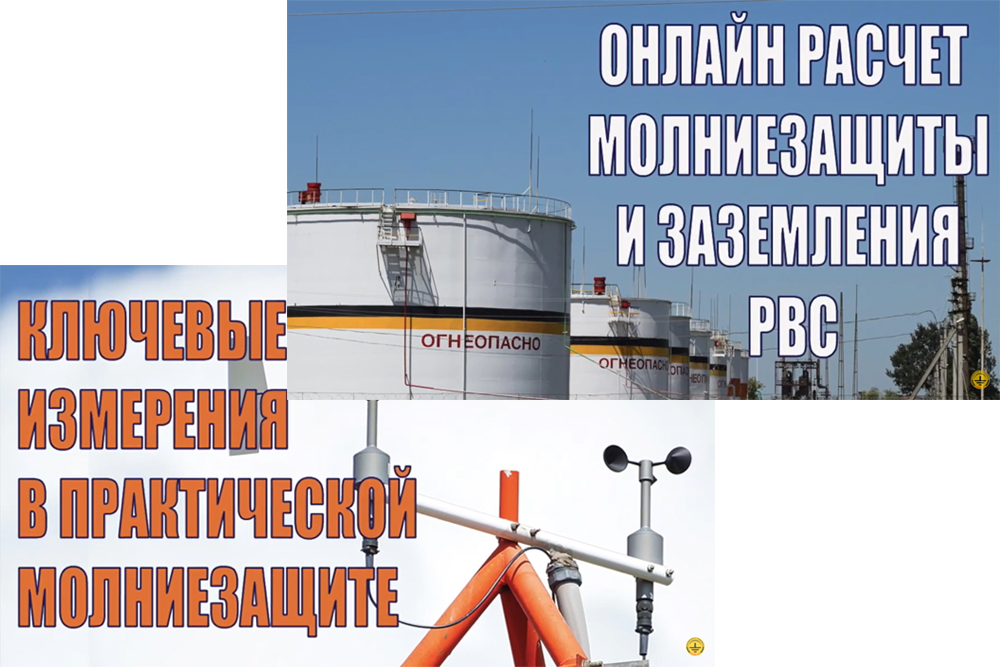 ОНЛАЙН РАСЧЕТ МОЛНИЕЩАШИТЫ И ЗАЗЕМЛЕНИЯ РВС - ONLINE CALCULATION OF LIGHTNING PROTECTION AND GROUNDING OF A VERTICAL STEEL RESERVOIR (VSR)
КЛЮЧЕВЫЕ ИЗМЕРЕНИЯ В ПРАКТИЧЕСКОЙ МОЛНИЕЗАЩИТЫ - KEY MEASUREMENTS IN PRACTICAL LIGHTNING PROTECTION
We offer you to watch videos of webinars held in the first quarter of 2021. Watch, comment, and ask.
On February 17, we held webinar titled "Online Calculation of Lightning Protection and Grounding of a Vertical Steel Reservoir (VSR)", during which main aspects were considered associated with the calculations of the VSR lightning protection system using the "lightning protection reliability calculation service" based on the method of evaluation of probability of the lightning strike into the protected facility.
Watch the details in a video:
On March 10, we held webinar "Key Measurements in Practical Lightning Protection". During the event, professor E.M. Bazelyan noted that the design of the lightning protection should be based upon valid data on lightning currents. There are only few such measurements, and nearly all of them are made in high-rise structures. This is not what designers who work with typical structures need. Are bulk lightning current measurements possible? For this, there is a suitable original development in Russia...
Watch the details in a video:
Learn more about the  upcoming ZANDZ webinars..
---
Related Articles: