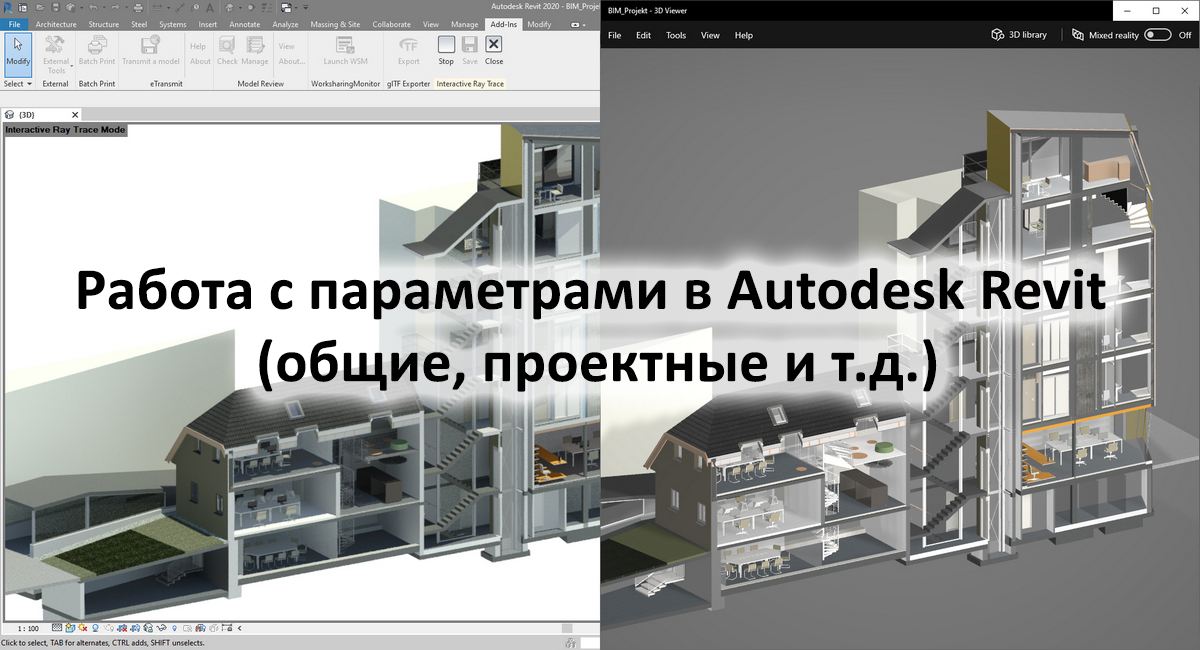 Работа с параметрами в Autodesk Revit (общие, проектные и т.д.) - Working with parameters in Autodesk Revit (general, design, etc.)
The parameters characterize each object in the model thus turning a typical 3D model into an informational model. In the webinar, we will look into all parameter types in Autodesk Revit (family parameters, design parameters, general parameters). We will study the general parameter file in details and specifics of working with general parameters. We will study the Shared Parameters Element, what difficulties it causes and how to solve such difficulties.
Date and time: October 21, 2020 at 11:00 Moscow time.
Cost: free of charge; registration is required.
Speaker: Kirill Ivanov, Facility Operating Project Manager, BIM Manager in Synergy Systems. Architect Engineer, 8 years of working with Autodesk Revit; leads a team of experts for the operating projects, engaged in the development of the corporate standard for information modelling.

РЕГИСТРАЦИЯ - REGISTRATION
---
Related Articles: