Product item: LE-971-052 / LE-971-053
A replaceable protective module for a two-part SPD intended for use in high-frequency signal lines. In order to conduct measurements or maintenance, the protection module can be removed without changing the resistance of the line, so the signal level will remain unchanged. The base part may remain in the installation, without the need to make any additional manipulations or disconnect any conductors.
Protective circuit for 2 high-frequency signal lines;
nominal discharge current per line: 10 kA (8/20 microseconds);
load current up to 0.5 A;
test standard: IEC 61643-21 / EN 61643-21;
IEC/EN category: D1/C2/C1/C3;
can be installed at LPZ 0B-2 boundaries and higher;
mounted on a 35 mm DIN rail;
body material - thermoplastic;
space required for installation: 17.5 mm;
protection level (IEC EN 60529): IP 20.
To choose a suitable base component please go to a separate page.
| | | | |
| --- | --- | --- | --- |
| Type | Rated voltage of the circuit to be protected, V | Maximum operating voltage (DC/AC), V | Product item |
| MP 1x2 5V-HF ST | 5 | 6/4 | LE-971-052 |
| MP 1x2 24V-HF ST | 24 | 33/23 | LE-971-053 |
Prices:
LE-971-052 - RUB 14,810.00 (preorder)
LE-971-053 - RUB 14,810.00 (preorder)
Submit a request for the selection of equipment or get a consultation
Go to Protection of Instrumentation and Control Systems list
Go to Quick Selection of SPDs for the Protection of Equipment in Low-Voltage Networks table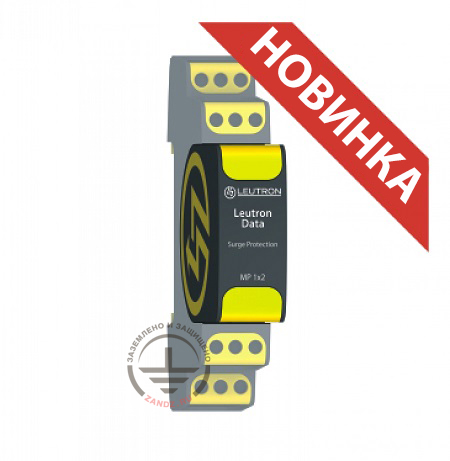 Related Articles: