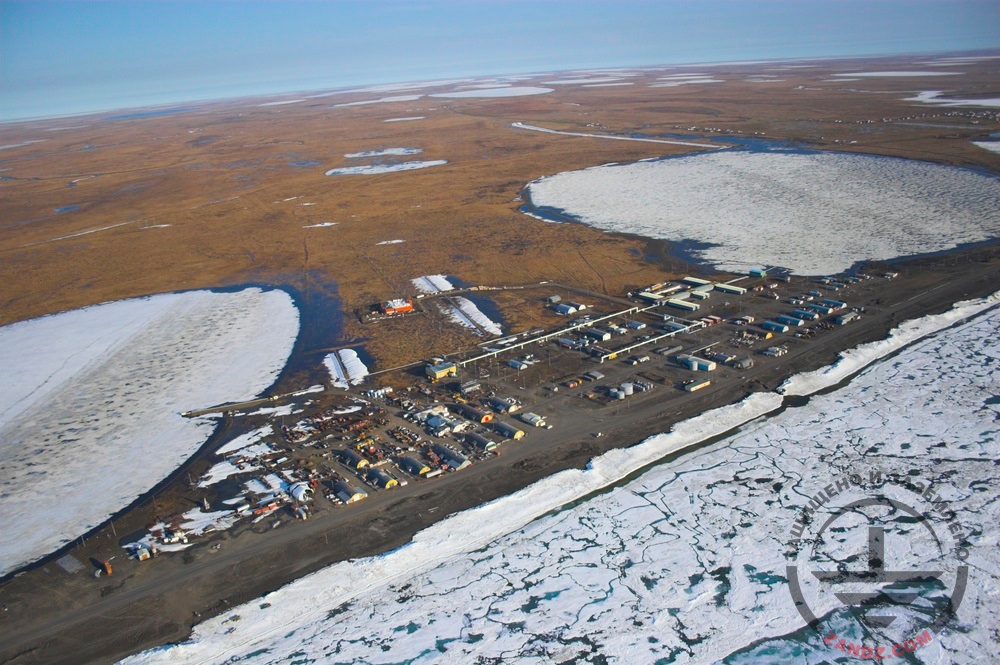 Permafrost grounding issues are particularly relevant for our country because such soils cover 2/3 of its territory.
Most convenient and efficient grounding type in perpetually frozen ground (the specialists call it permafrost) is electrolytic grounding. At the same time, the appearance of unfrozen lenses, i.e. unfrozen areas of soil around electrodes, is typical of it. If such areas appear near a building or a road, they may result in serious consequences up to a partial destruction of these facilities. In this article, we are going to discuss how to consider the unfrozen lens appearance.
Note that non-specialists generally use the term "perpetually frozen ground", while the special term is "permafrost". Another more significant factor that also contradicts the non-specialist view in that the upper layer in such areas is rarely frozen throughout the year. Usually, 1-2 m layer melts in summer thus becoming a soft substance.
In addition to high soil resistivity, a phenomenon of progressive ejection of electrodes (as well as any other object) from the soil is also a serious issue during the arrangement of grounding systems in permafrost conditions. To prevent ejection, electrolytic grounding is used in the form of a horizontal electrode placed at the depth 0.7 m. On the one side, this depth provides the required stability level for grounding parameters; on the other side, it ensures no ejection. An option with a 3 m electrode exemplified by ZANDZ ZZ-100-102 has already become standard.
Impact of unfrozen lens on buildings and roads
Unfrozen lenses appears due to the electrolyte penetration (usually, a salt mix) to the soil near the grounding system, due to which soil freezing temperature decreases significantly. As a result, the soil is soft even in winter. This feature follows from the principle of operation of electrolytic grounding.
In the course of construction of buildings in permafrost conditions, screw-pile foundations have become most common. Reinforced concrete bored cast piles and steel piles are also used. In the first case, a well is drilled wherein the concrete reinforcement is installed and the concrete is poured. Bored cast piles are the most advanced pile type providing high operational parameters. But its length does not usually exceed 2.5 m. Soil softening as a result of electrolytic grounding may reach this level over time, and then the risk appears that a screw pile may settle and the building may have cracks.
To install steel piles, first, a well is drilled at low depth, and then the soil is softened by a vapor jet and a pile is introduced therein. Steel piles may be 3 or more meters long. But they have another problem: they are prone to corrosion. And such corrosion may appear in the pile as a result of the impact of the grounding electrolyte. Pile destruction by corrosion is a very dangerous phenomenon.
Road construction in permafrost conditions is still a task that has not been resolved in full. Some roads have been built using a technology providing for the installation of massive reinforced concrete plates in the base. Over time, if a soil melts at the depth exceeding the designed depth, the plates become skewed. The roadbed has cracks and irregularities. Soil thawing may be either natural (climate change) or as a result of human-induced unfrozen lenses, including those appeared because of grounding installation.
Often, in permafrost conditions, road builders prefer rubble stone coating, but with some additives improving the roadbed structure. Unfrozen lenses are manifested as cavities on such roads.
 
Challenges of unfrozen lens parameter calculation
From the above, we can conclude that the electrolytic grounding should be located such that the unfrozen lens zone would not cover buildings, roads, and other infrastructural facilities.
For most common structure of the electrolytic grounding with a 3 m horizontal electrode it is considered that the unfrozen lens zone is elliptic but extended along the electrode. The unfrozen lens zone length is 6 m, while the width is 3 m.
These data can be considered valid in general cases, when the soil water is mixed with a relatively homogeneous substances such as turf, sand, clay, etc. For such substances, we can suggest that the electrolyte is uniformly spread therein. It happens rarely in real life. E.g., the soil may include large pieces of hard rock.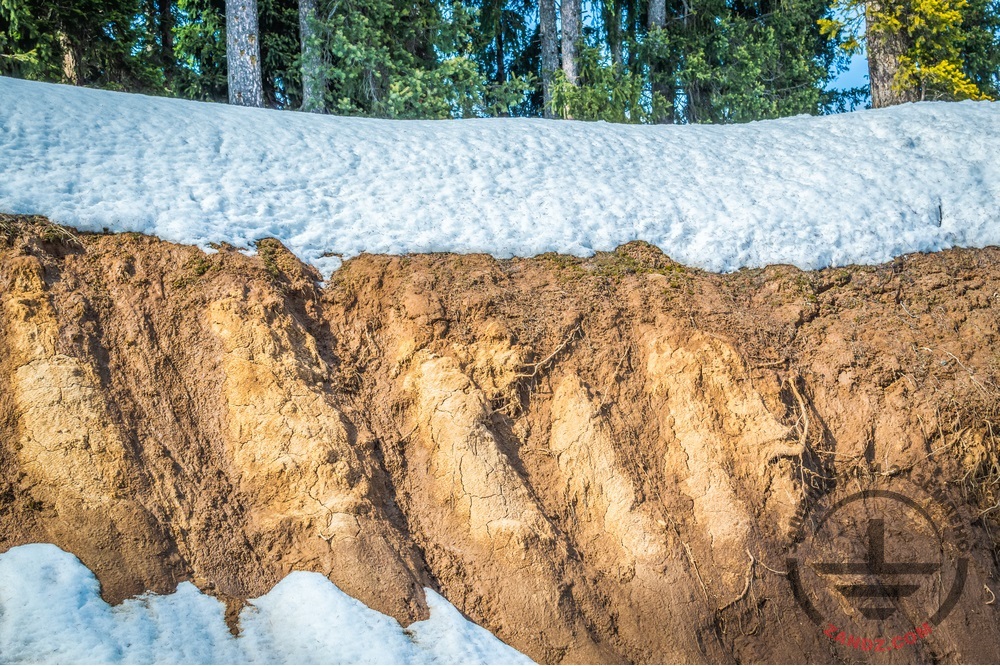 Moreover, the builders, when they choose the location for the facilities in permafrost soils, they usually prefer locations where a relatively thin layer of a frozen soil is located above massive rocks. Naturally, the rock surface is generally uneven. It has cracks and cavities that promote irregularities in electrolyte flowing.
As a result, the unfrozen lens form and dimensions may differ from the results of calculations for an ideal soil. That is why it is better to avoid simplified techniques to determine dimensions and forms of unfrozen lenses, but contact qualified specialists to solve this issue.
But probably, officially approved standards exists where it is detailed how to calculate an electrolytic grounding system for permafrost areas? Unfortunately, a single document of this kind where the unfrozen lens formation process is detailed, is Technical Guidelines for Design, Construction, and Operation of Cable Communication Lines in Permafrost issued by the Ministry of Communications of the USSR in 1981. Now, this document can only be seen as a reference. It considers only an isolated situation (cable communication lines), but from that time, the technologies have already advanced. The development of unified methodological guidelines for the use of grounding in permafrost conditions is a very expensive idea, so nobody in our country returned to it on a state level.
However, at a level of a single company, a significant experience in designing of electrolytic grounding in various conditions has been accumulated, including the experience of operations in permafrost. In particular, an extensive experience of calculation of form and dimension of the unfrozen lens has been accumulated in the Zandz.com Technical Center. You may contact it to receive calculations for the electrolytic grounding.
Related Articles: