The official ZANDZ.com channel on YouTube The project "Lightning protection and grounding on ZANDZ.com" announces opening of the official channel on YouTube.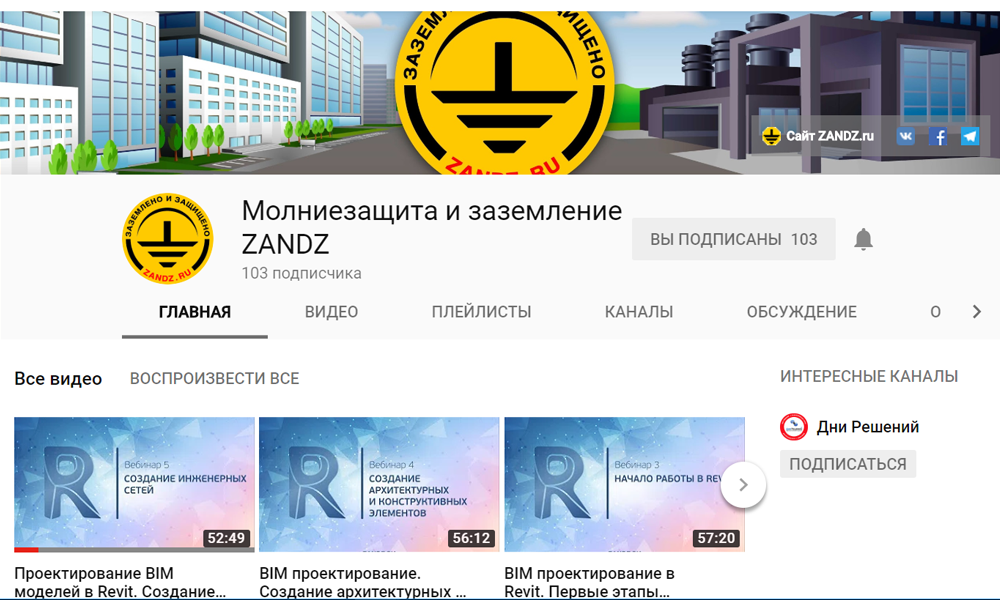 On our channel, everyone can watch many exclusive materials with useful information regarding modeling, design and installation of various grounding and lightning protection systems. In particular, the following categories of videos are available: our webinars, installation instructions, instructions for using the online lightning protection calculation service, and much more.
Join our community and subscribe to our channel!
We also recommend joining our groups on VKontakte and Facebook, as well as subscribing to the channel in Telegram.
---