Lightning protection and grounding systems are very specific and require certain preparation, both in case of holding calculation and design and during performance of construction works. Examples of using the equipment will allow to form the idea about the designation, means and peculiarities of using this or that GALMAR and ZANDZ equipment, will improve the professionalist and quality of performing design and installation works.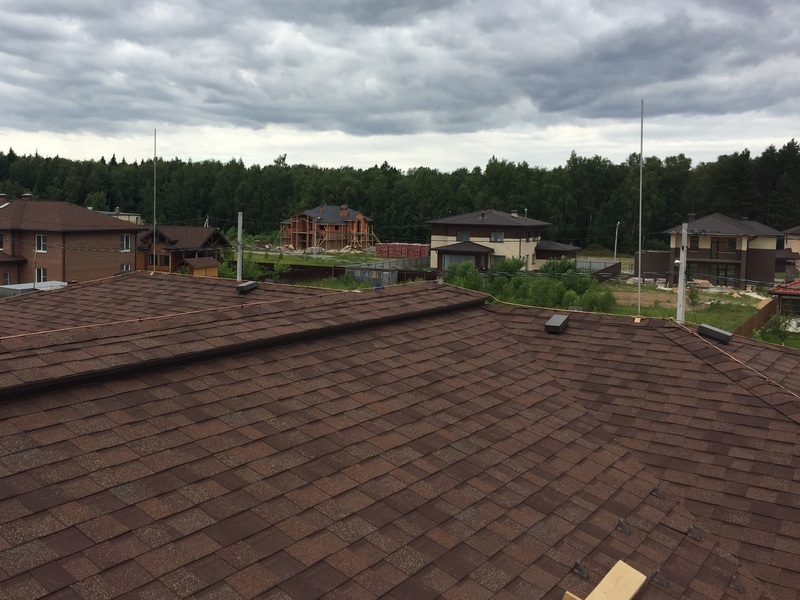 Get familiarized with the first material showing the use of GL-11521SS lightning rod and GL-11525 holder.
GALMAR lightning rod 2 meters high for installation in threaded holders GL-11521SS is made of stainless steel 16 mm in diameter, has a pointed tip and M16 thread on the opposite edge. A special bronze fitting GL-11525 is foreseen for the installation of the lightning rod on the roof ridge.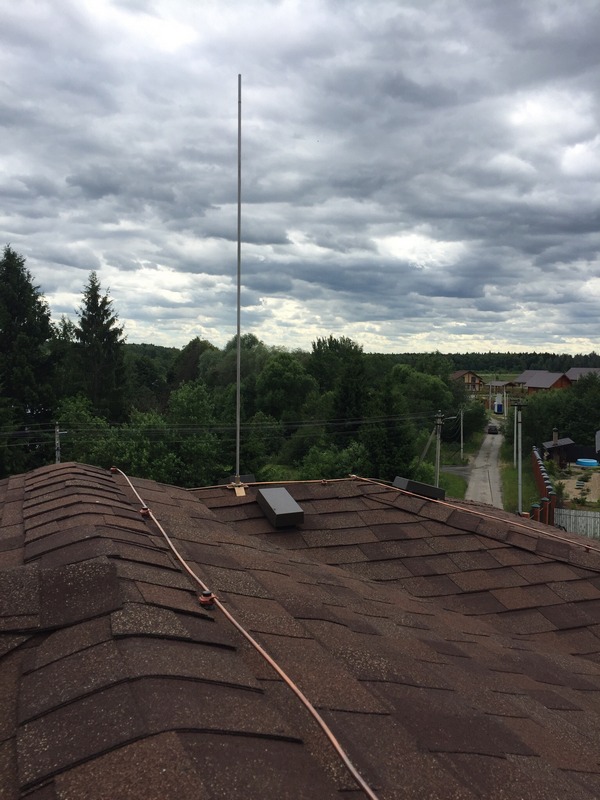 GALMAR ridge holder for the lightning rod has a mouth part with thread M16, equipped place for connecting conductor with the diameter of up to 10 mm and installaton hole for connecting conductor with the diameter of up to 10 mm and installation holes in the center. Installation of GL-11521SS lightning rod with the use of GL-11525 fitting is admissible on roofs with a roof sheathing or ridgepoles (shingle/asphalt shingle, seam roofing). Thanks to the possibility to install a lightning rod 2 m high in any part of the roof ridge, this solution allows to solve the question of reliable lightning protection of gentle slope roofs.
On the pictures you see GL-11521SS lightning rod with the help of GL-11525 holder on the roof ridge covered with shingles (rolled roofing material).
If you have any questions or offers - send us an email to info@zandz.ru.
---