June 16, 2017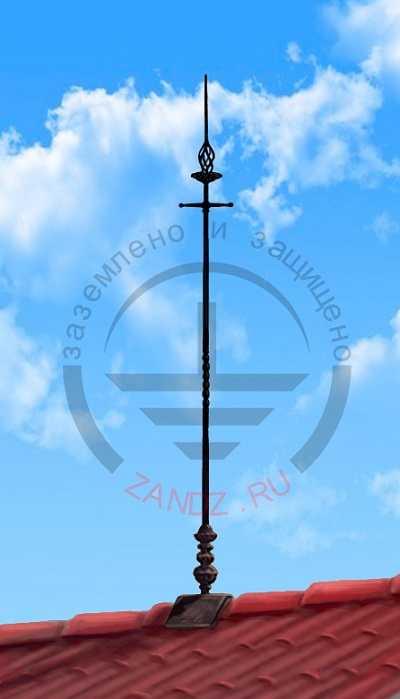 Meet a unique product, a decorative lightning rod by ZANDZ. This solution ensures reliable lightning protection for your house and helps preserving its individual and beautiful appearance.
The decorative lightning rod is installed on the roof ridge (the highest part of the building) using a special ridge holder.
The height of the main element of the lightning rod is 2 meters. According to the effective standards, this is sufficient to provide efficient house protection. External lightning protection based on a decorative lightning rod ZZ-201-002-D is an excellent solution for a single-family house with a roof made of metal tiles.

The lightning rod is durable: it is made of a stainless steel and painted with a black paint. Decorative elements are forged. Copper-plated 8 mm wire is used as a current collector which is connected to the lightning rod using clamp
ZZ-202-001

The following options are possible:

individual design, including per the customer's drawing;
attachment to the vertical surface;
increase or decrease in the lightning rod's height.
Read more about the product and order here!
---
Also read:
---