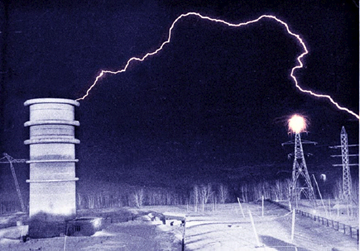 Please find below a new article by our permanent author, Prof. of ENIN E.M. Bazelyan. The article provides a thorough analysis of a probabilistic nature of the lightning path. As usual, the author considers more than a theoretical base of the lightning event. The article provides practical recommendations for designers on how to check the calculation of the lightning protection for redundancy of solutions designed in the structure. In particular, the author recommends using special software and provides an exhaustive methodological reason for how and how reliably the recommended software considers the probabilistic nature of the lightning path formation mechanism.
To provide more credibility, the program method is compared to a widely used method of protection zones, which usually increases the lightning arrester height according to the recommendations provided in SO-153-34.21.122-2003. Moreover, the author also provides comparison with international methods for evaluation of the lightning protection level according to the grid and rolling sphere methods.
The article is supplemented by explanations to the method for quantitative description of the process for determining the lightning strike point, which underlies the recommended software.
---