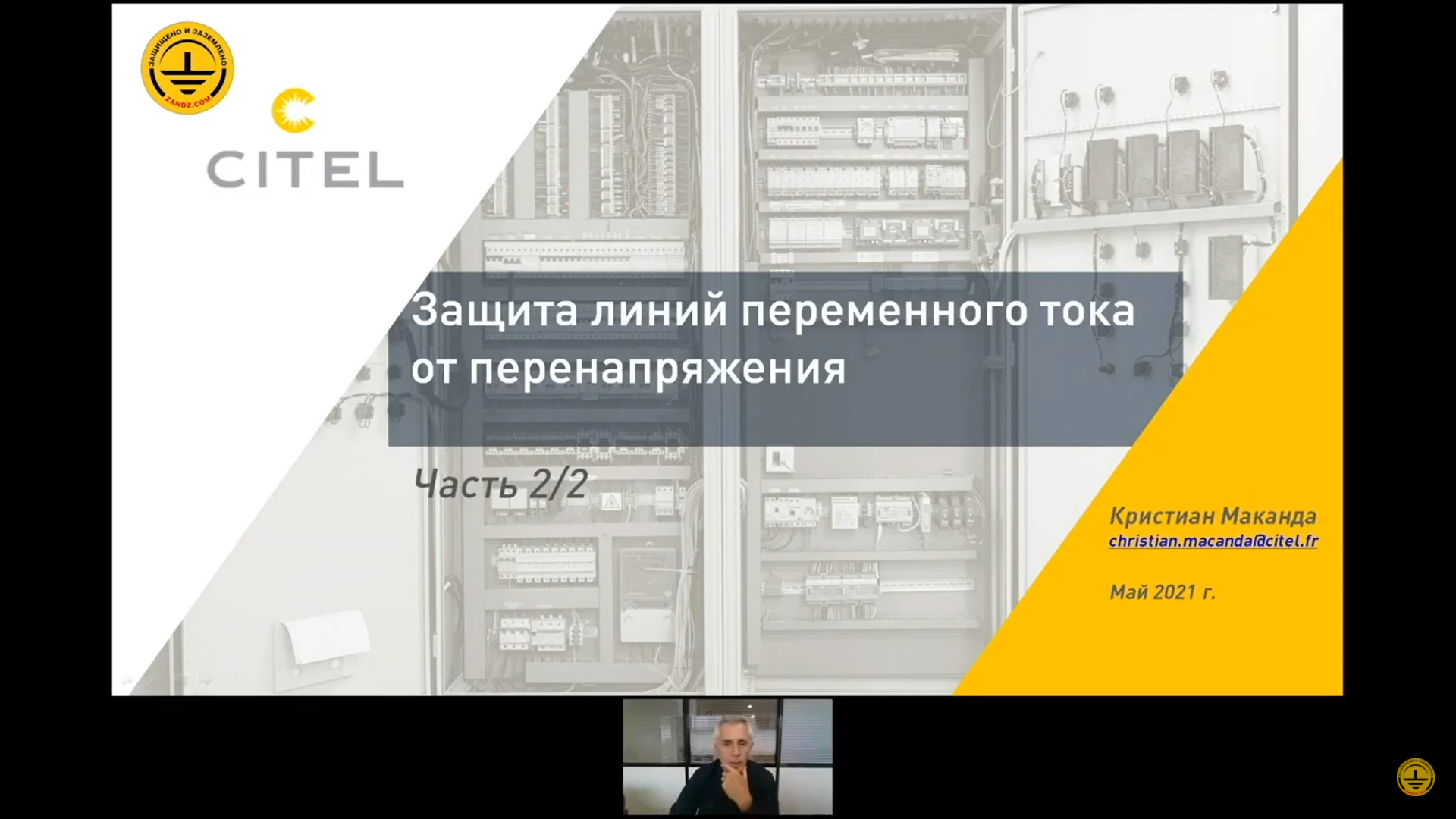 Защита линий переменного тока от перенапряжения - Surge Protection of AC Powerlines
Часть 2/2 - Part 2/2
Кристиан Маканда - Christian Macanda
Май 2021 г. - May 2021
On May 18, the webinar "Selection and Installation of Surge Protectors for AC Powerlines According to European Surge Protection Standards" was held. Together with highly qualified specialist from France, Christian Macanda, we found out how to properly choose SDPs based on European regulatory standards IEC 60364 and IEC 61643 considering the location and type of connection, pulse current and rated discharge current, protection voltage level as well as operating and transient surges. A particular attention was paid to the protection device resistance to short circuit currents and follow currents.
Watch the details in a video!
---